Precision Metal Stamping Company Providing Aerospace Metal Stamping and Stamping for Industry • OEMs • Military • Construction • Oil & Gas
Since 1933, companies worldwide have relied on Wedge Products to deliver quality metal stamping products, on time and at a competitive price. We are an aerospace certified stamper offering a full range of services. At our modern 110,000 square foot facility, Wedge produces metal stampings and plastic stamping from a wide range of materials and thicknesses. Our experience has served to establish us as one of the pre-eminent manufacturers of deep draw stampings. Customer satisfaction is our primary goal. The operating philosophy of Wedge Products is to exceed our customers needs and expectations through our "hands-on" management team.
Contact our technical staff to discuss your next project: (330) 425-0099 Ext. 18 or Ext. 20
Our Services
Single Hit Stamping
Progressive Stamping
Welding
Assembly
Secondary Machining
Pipe Caps / Boiler Tube Caps
Rubber Plugs for Lube Caps
Balance Weights
Axle Caps
Dust Caps
Wesbar Caps (Replacement)
Certified Aerospace Stamping | AS9100-D Certified Aircraft and Military Metal Stamping
As a certified aerospace metal stamping company, Wedge Products is experienced in all aspects of working to aerospace stamping specifications. We provide stamped metal products with critical finishes and custom individual packaging to ensure each part is defect free. We have a special aerospace team, equipment and work area dedicated to meeting the specific requirements of our aerospace customers.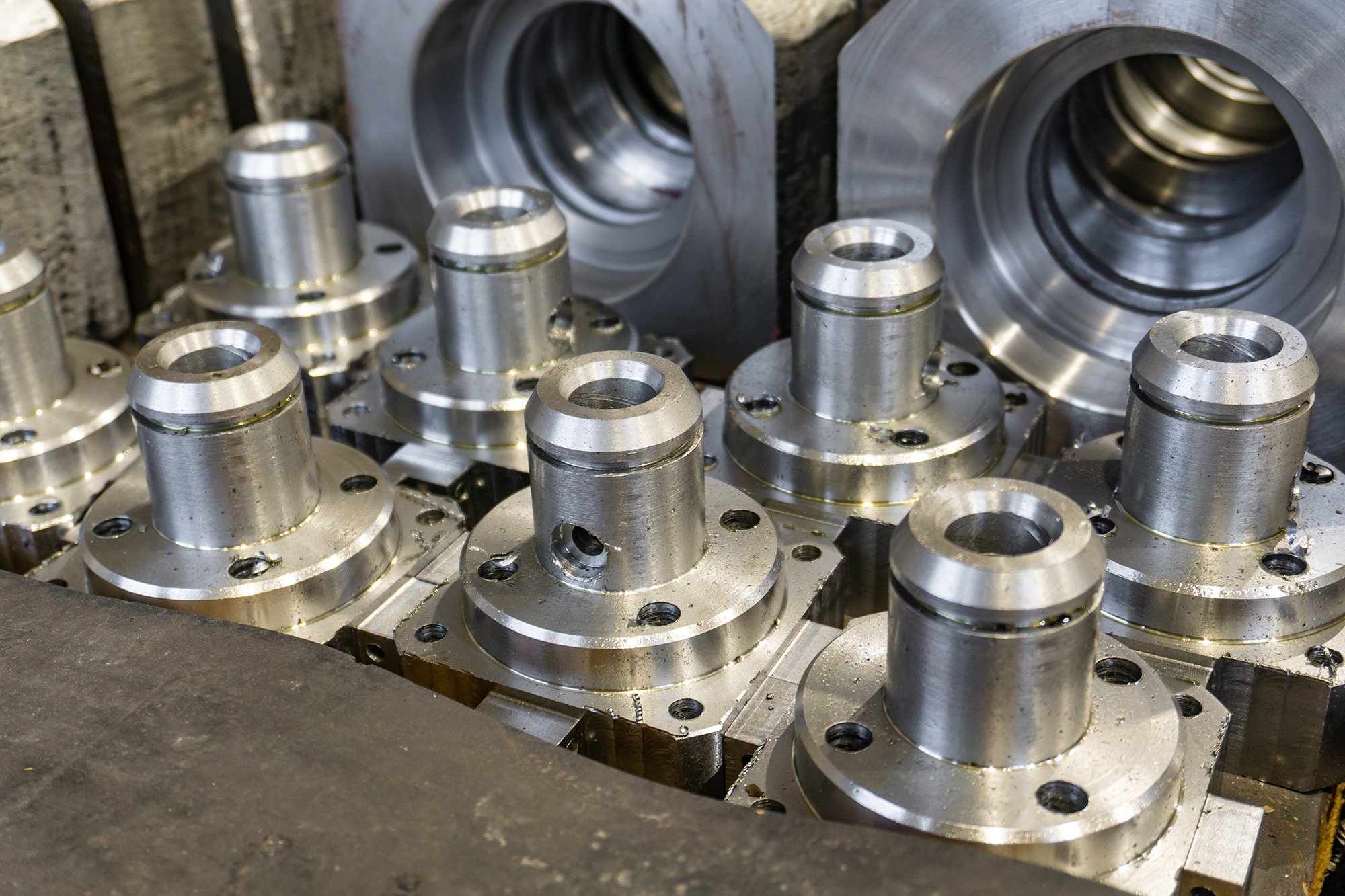 Deep Draw Stamping | Deep Draw Components Manufacturers
As a leading company in metal stamping services, Wedge Products has the versatility to utilize various processes to create high-quality deep draw components for countless applications. Our deep draw metal stamping services are ideal for fabricating automotive, aerospace and electrical appliance components. With precision technology and an expert staff, we can manufacture any deep draw component you may need.
Divisions of Wedge Products
Deltran is a precision stamper, specializing in precious metal electrical contacts, quick connect terminals and switch component stampings. Unique to Deltran, is their proprietary method of incorporating your tapped or threaded holes into your stamping. Costly secondary tapping operations are eliminated.
BK Tool & Manufacturing is a leading manufacturer of precision stamped, four-slide and multi-side parts in Massachusetts and surrounding areas. From stainless steel and copper, to aluminum and cold rolled steel, we provide a wide range of metal stampings in addition to fabricating precision progressive tools in house.
Visit Our Other Sites For: